Thom Allen
---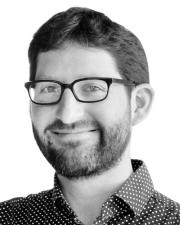 Jeffrey B. Weinberg Honors Faculty Fellow, University Honors Program
Lecturer, School of Architecture & Design
Biography
—
Thom Allen is a lecturer at the University of Kansas and was formerly the KCDC's Research & Engagement Fellow, where he engaged with neighborhoods of KCMO to facilitate the enhancement of the KCDC's research capacity, made possible with the generous support from the William T. Kemper Foundation.
Prior to joining the KCDC team, Allen helped lead a special team at the District of Columbia's Office of Planning on the PLACE Project, a one-year pilot program to clean and activate commercial areas in Ward 7 & Ward 8. In his capacity at DC OP as an Urban Designer and Community Planner, he contributed to other urban planning projects ranging from redevelopment studies of the J.Edgar Hoover FBI Building to creative place-making projects through the "Crossing the Streets" Kresge Grant initiative.
Before joining the DC OP, Allen's civil service work with the New York City Department of Design and Construction was recognized by the agency with the Commissioner's Appreciation award for his work Universal Pre-K For All. Additionally, he served as a Design Project Manager for homeless shelters throughout New York City as directed by the city's sustainability plan, PlaNYC. Additionally, Allen's passion to engage emerging professionals has provided him with teaching opportunities in the architecture schools at Kansas State University, the University of Kansas, Montana State University, and through the summer program Urbanframe at MIT. Allen holds a Master of Science in Architecture and Urban Design from Columbia University and his Bachelor of Architecture from Kansas State University.
Thom Allen joined the Honors team as a faculty fellow in the fall semester of 2022.