Information for honors alumni and friends
Though you may visit Nunemaker Center less than you did as a student, the University Honors Program will always be your home. Here are ways to connect and contribute as an alumni.
Keep up on program news
Our annual alumni newsletter, the Honoread, along with our quarterly e-newsletter, Alumni & Friends, shares the stories of past and current students, as well as the honors experience. We archive those stories here on our website.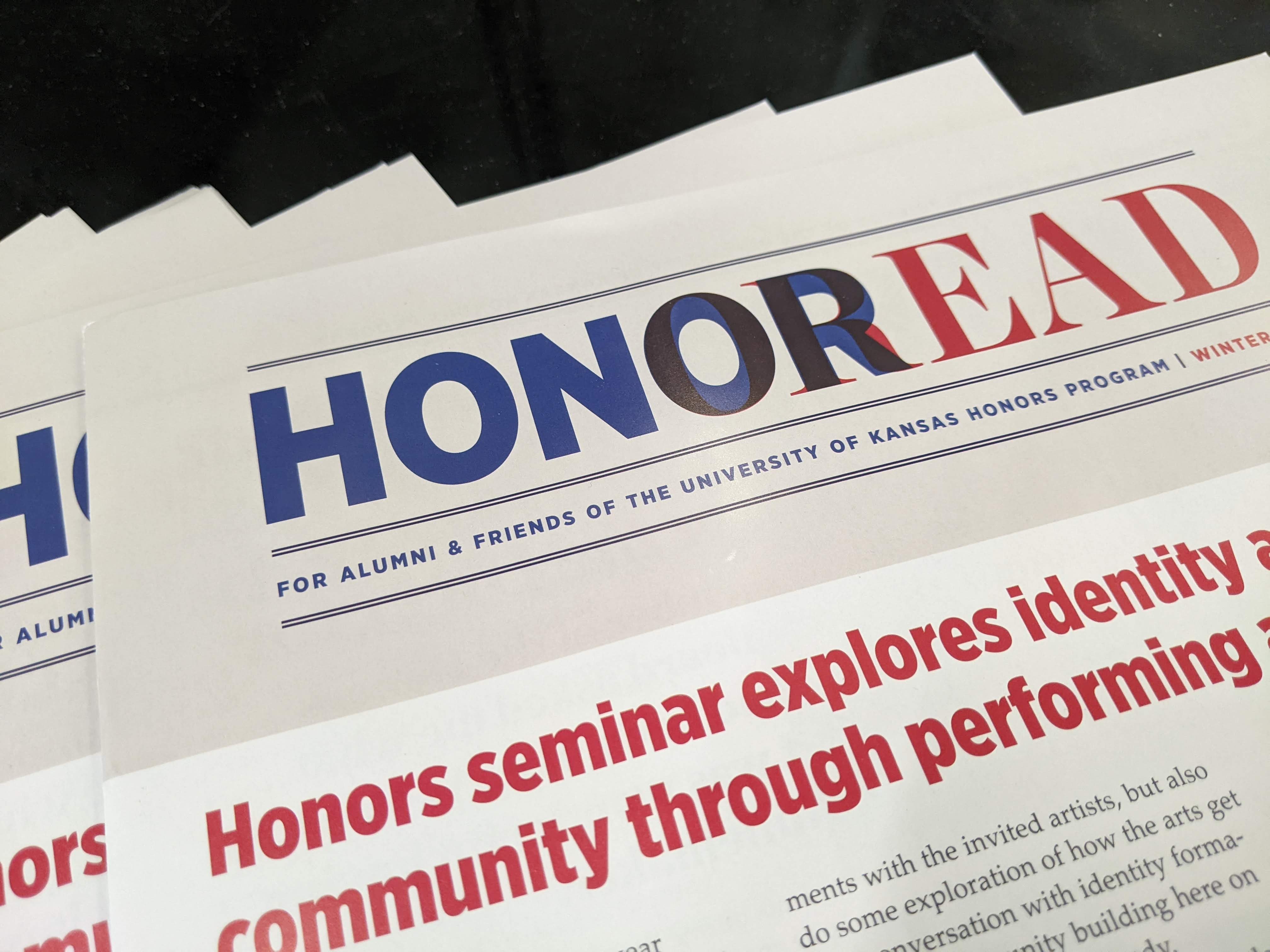 Join KU Mentoring+
The KU Alumni Association provides a LinkedIn-style networking platform to all Jayhawks. Create a profile, then join the University Honors Program group to connect with former classmates and make yourself available to current students for mentoring.