Explore the University Honors Program
From convocation to commencement, we provide exceptional classes, advising, and enrichment opportunities to highly academically motivated undergraduates at the University of Kansas.
#1
rating from "Inside Honors," tied with only six other public institutions

8
Enhanced Learning Experiences for honors students to choose from
30%
of 2021 honors graduates held double majors, compared to 9.6% at KU overall
About our program
A founding member of the National Collegiate Honors Council, our program is one of the oldest and most recognized in the nation. We welcome students from each of KU's professional schools and every major within the College of Liberal Arts & Sciences.
Academics
Our students aspire to explore important questions in today's society within an environment that encourages interdisciplinarity and creativity, as well as depth of expertise in an area of study.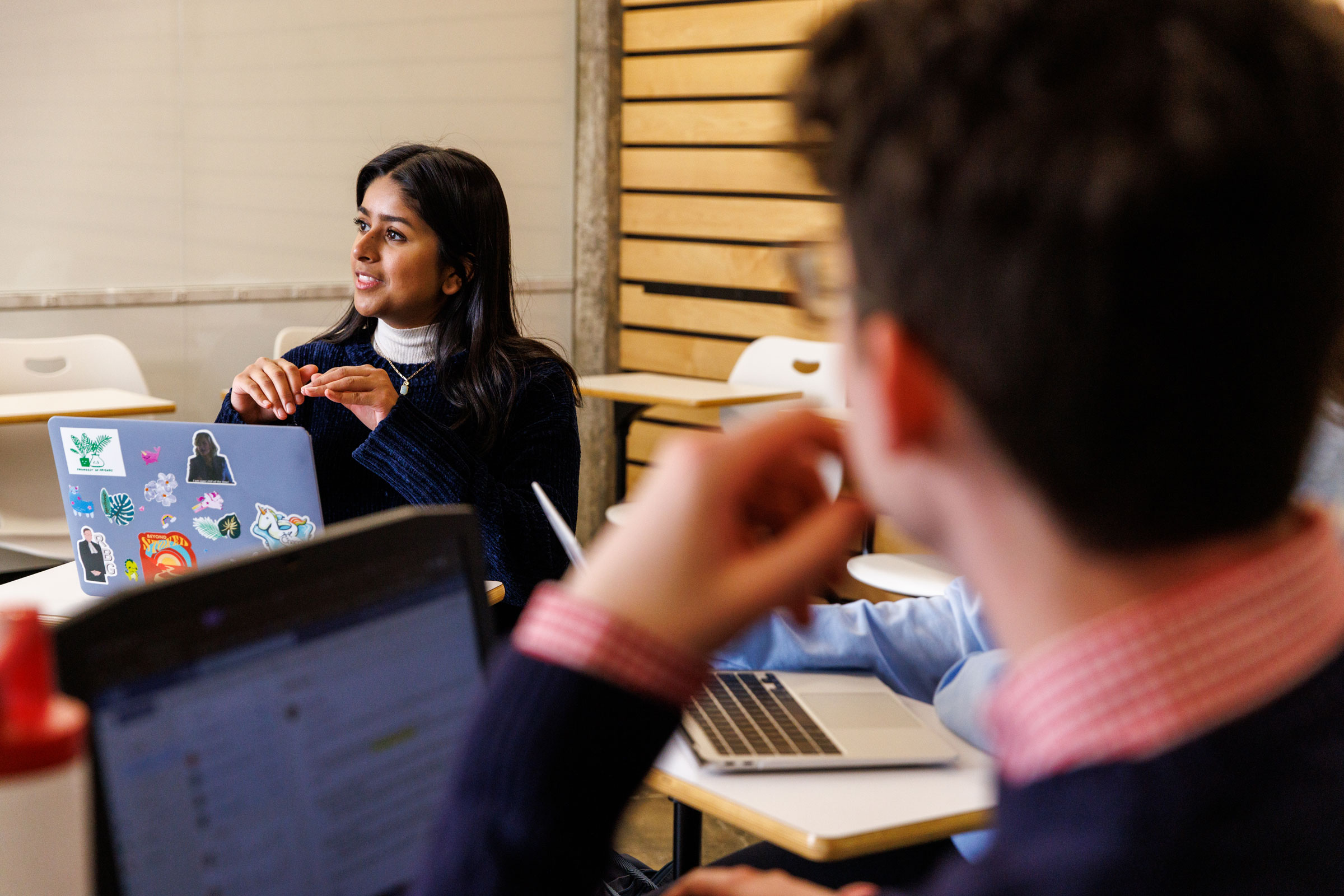 Community
Honors students build community with faculty mentors, dedicated advisors, and peers who join them in co-curricular programming and honors-specific on-campus housing.