Elizabeth MacGonagle
---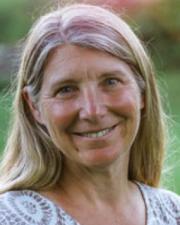 Donald Crook Honors Faculty Fellow, University Honors Program
Associate Professor, Departments of African & African-American Studies and History
Contact Info
Wescoe 3626
Office hours: Tuesdays, 1–2:15 p.m.

---
Biography
—
Professor MacGonagle (Ph.D. Michigan State, 2002) focuses on processes of identity formation in African and Diasporan settings in her research. Her work crosses historical, geographical, and theoretical boundaries to examine links of nation, culture, and ethnicity. In her first book, Crafting Identity in Zimbabwe and Mozambique (University of Rochester Press, 2007), she examined four centuries of history from 1500–1900 in the Ndau region of southeastern Africa to challenge popular notions about tribalism. MacGonagle is currently engaged in analyzing intersections between history and memory at several African sites of memory central to the heritage of slavery. She speaks Portuguese and Ndau. MacGonagle has received grants from Fulbright, Fulbright-Hays, the Social Science Research Council, and the American Philosophical Society, among others, to support research in Africa, Europe, Latin America and the Caribbean. Professor MacGonagle collaborated with Ken Lohrentz (KU Libraries) to digitize a portion of the Onitsha Market Literature collection held at KU's Spencer Research Library. Selections of this popular Nigerian literature are available along with a companion website. From 2013-2021 she served as Director of the Kansas African Studies Center.
Dr. MacGonagle joined as an Honors Faculty Fellow in the Fall 2022 semester.