Retired KU leader returns to teach philanthropy-focused honors course
---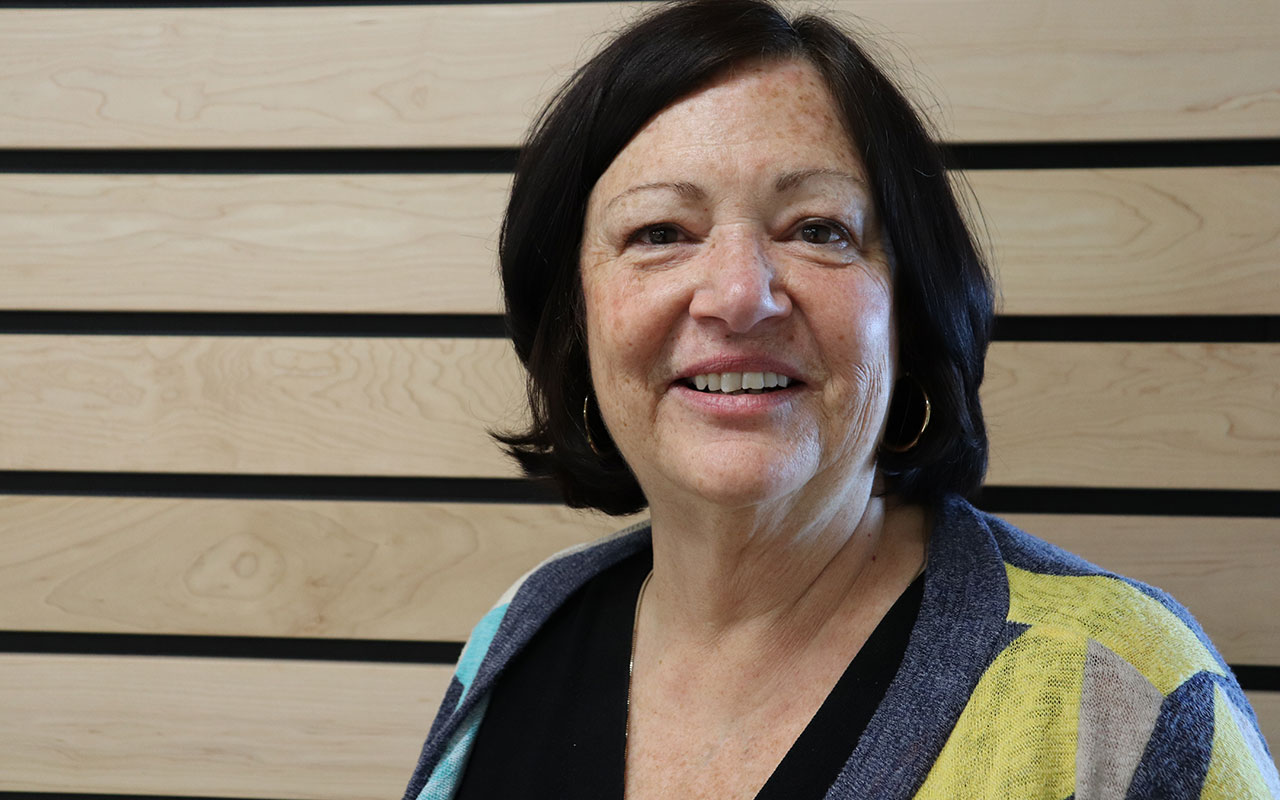 One of Linda Luckey's top motivations for teaching an honors course on community service and philanthropy might seem contradictory: selfishness.
"It's a selfish act on my part," says Luckey, "being with students — especially students who care about making the world a better place."
In Citizen Philanthropy, a seminar-style course reintroduced to honors students this fall, Luckey gets to enjoy their energy, and students get to absorb all they can from Luckey's extensive history in activism, organizing, and involvement.
Luckey, who retired last year after 25 years at the University of Kansas, has long admired students energized by a cause. During her time at KU, she supported their efforts as an advisor for Alternative Breaks and as the founding director of the Center for Service Learning.
"It's been the students who have pushed the KU administration to be intentional about service learning, about having opportunities for internships, for community-based organizations, scholarships," says Luckey. "So I've always admired the students and followed their lead."
The course itself fulfills that promise. While Luckey's plans cover competencies that are core to non-profit and government work, the curriculum is also directed by the students.
"Finding out what their issues are and what they might be interested in will sort of steer the class," says Luckey.
Guests to the seminar also influence the course. Luckey's list of honors alumni who now serve as community leaders includes Kendra Bozarth, Director of Communications for Liberation in a Generation, and John Wilson, former Kansas state representative and the current president of Kansas Action for Children.
And on Sept. 27, Luckey welcomed KU Provost Barbara Bichelmeyer, whose strategic mindset left an impression on Luckey during her time as the provost's chief of staff. "She is somebody who has written a personal mission statement, hands it out to her staff," says Luckey.
Citizen Philanthropy returns to the honors program after a hiatus. The class was developed by KU dean emerita and honors faculty member Kala Mays Stroup; participants in this fall's seminar meet in the Nunemaker Center, which has a classroom that bears her name.
During Stroup's tenure, Luckey taught an Introduction to Leadership Studies course. Students in both classes spoke highly of Stroup. "Her background in philanthropy and her connections with the community made it an exciting course for students who took it," says Luckey.
Now it's Luckey's turn to make an impression through Citizen Philanthropy — and to, selfishly, let students do the same to her.
"Each of us is going to walk away with a strategy to live our lives more authentically in the future," says Luckey. "If we do that, I'm good."