Gender disparities in chess, STEM focus for faculty fellow
---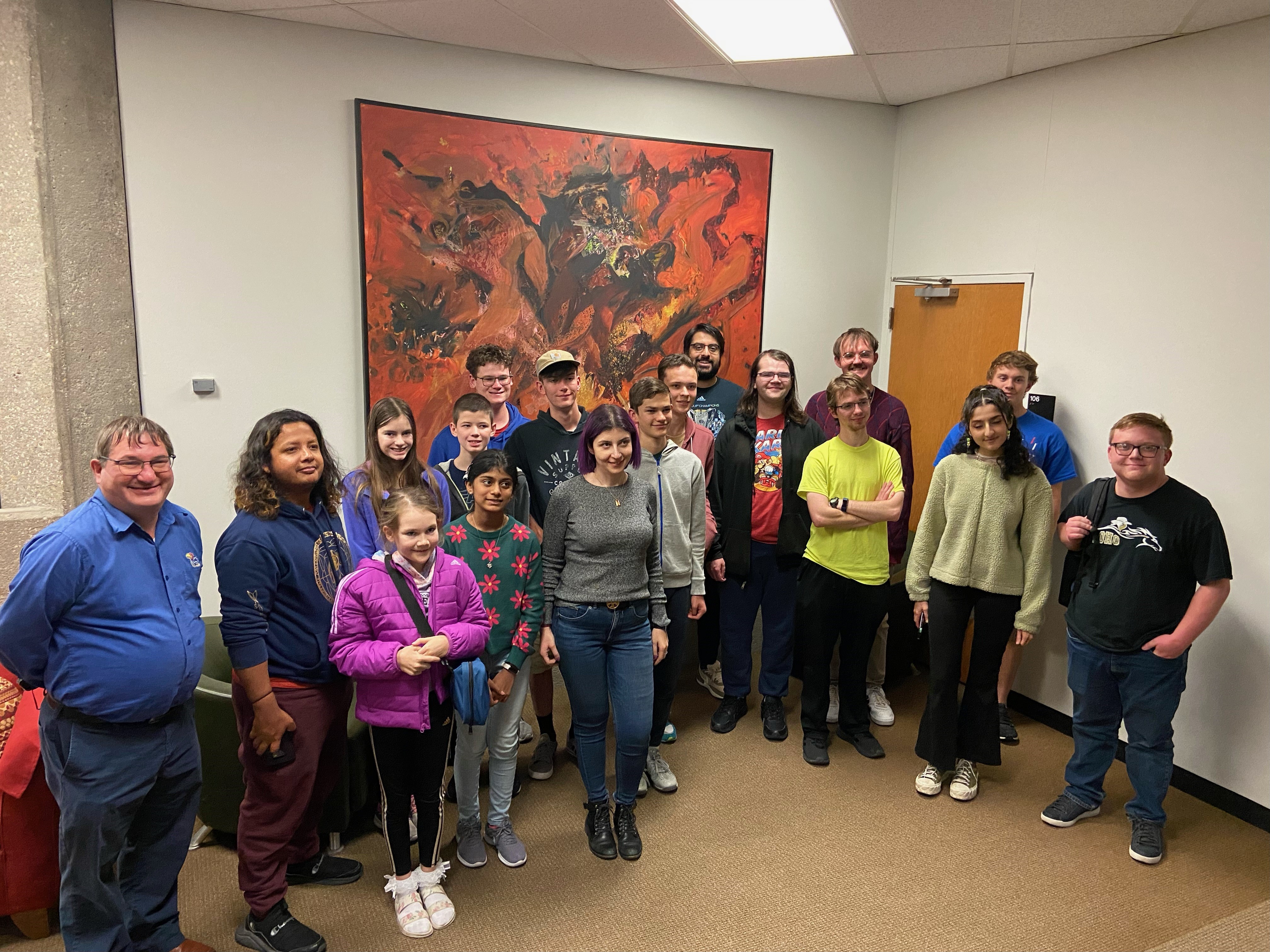 One thing Honors Faculty Fellow Kyle Camarda loves about chess is its inherent impartiality.
"In chess, we all have the same number of pieces. There's nothing hidden, right? Everything's visible to everyone, so it's just pure logic."
But Camarda, who is an associate professor of chemical & petroleum engineering, acknowledges that the playing field is not as level in science, technology, engineering, and math, often referred to collectively as STEM.
In "Women in the Chess World and Beyond," his honors first-year seminar, Camarda used chess as a jumping-off point to issues of fairness and inclusion for women in fields where they have historically lacked access or encouragement.
"This is the second time I've taught this topic," says Camarda. "If you extend it to women in STEM and not just women and chess, you get a broad set of students who are interested."
This wider umbrella allowed Camarda to lean on KU experts. Seminar speakers include two Roy A. Roberts Distinguished Professors: School of Education & Human Sciences associate dean Lisa Wolf-Wendel, who shared her career-spanning research into higher-ed gender disparities, and Donna Ginther, the director of KU's Institute for Policy & Social Research, who's studied the wage gap as an economist.
Another guest of the seminar was Tatev Abrahamyan, a member of the United States women's national chess team whose play has earned her the title of Woman Grandmaster (WGM).
On Oct. 26, Abrahamyan met with members of Camarda's seminar to share her perspectives on the game and its gender dynamics, including its use of separate titles.
"One of the topics in my class is whether there should be such a thing as a women's grandmaster," says Camarda. "Is that helpful or counterproductive?"
Conversations with Abrahamyan formed the foundation of the seminar's research project, an analysis of her biography as well as the barriers and opportunities that shaped her chess skills.
Abrahamyan's talents were given a spotlight the evening of her visit when she participated in a simultaneous display, or "simul," in which one player competes against several at once.
A dozen KU students challenged Tatev during the event held at Nunemaker Center, with the lone draw earned by Caleb Prescott, one of Camarda's seminar assistants and a member of the KU Chess Club, which Camarda advises.
This academic year, Nunemaker has provided a physical space for the club, which meets on Wednesday nights. "I think it is absolutely fantastic what Honors has done for us," says Camarda. "Honors has been the most welcoming, open place we've ever been."
Many club members are also honors students, which Camarda credits to the commonalities he's seen in many chess players: motivated, multidisciplinary — in other words, honors material.
And while he might spot a certain kind of mind drawn to the game, he's actively working to make sure that the range of identities grows more diverse through his own efforts and through the changes his students can effect.
"I want them to be actively thinking about solutions and strategies. They all seem to care, which is wonderful."