Stephanie Zelnick
---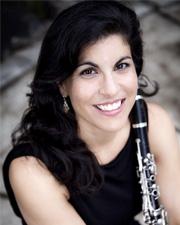 Honors Faculty Fellow, University Honors Program
Professor of Clarinet, School of Music
Contact Info
Murphy 418
TuTh by appointment

---
Biography
—
Dr. Stephanie Zelnick earned her doctorate of arts in Music at the University of Northern Colorado.  She is a professor of clarinet in the School of Music and Principal Clarinet of the Boulder Philharmonic Orchestra.  Dr. Zelnick has performed and taught all over the world! Most recently, she preformed at festivals and residencies in Brazil, Lithuania, Serbia, Romania, Colombia, Costa Rica, the UK, Mexico, and Taiwan. Her other recent performances and master classes include the Juilliard School, the Eastman School of Music, Northwestern University, Yale School of Music, the Florida State University, the University of Michigan, and Carnegie Hall.
In addition, Dr. Zelnick is a co-founder of the AdZel Duo, a group that is dedicated to establishing cultural dialogues through music and outreach for students in developing communities. They were most recently featured on the University of Delaware Clarinet Day, Rutgers Woodwind Day, the Oklahoma Clarinet Symposium, ICA ClarinetFests, and at the Real Conservatorio Superior de Música de Madrid. 
Dr. Zelnick joined the Honors team as a faculty fellow in the fall semester of 2020.